Skip Navigation
Website Accessibility
Get Your Limited Edition CW T-shirt! Plus New Kits Available for PREORDER!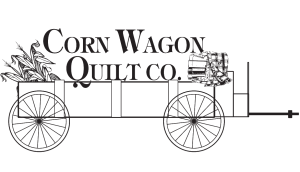 A huge THANK YOU is in order for helping us celebrate 24 years of happy quilting at the Corn Wagon! We loved partying in our P.J.'s together with you last Saturday and appreciate your support. We must also thank you for your patience as we struggled with our credit card processing going down at peak party time. You were all so understanding and gracious -- once again, proving we have the best customers around. Sincerely, we appreciate you and look forward to 24 more!
Limited Edition Corn Wagon T-shirt
Available to purchase

online

or in-store for $19.99 while supplies last, these super soft, cotton/poly/rayon blend crewneck T's commemorate 24 years of Corn Wagon Quilt Co. You may recognize the Corn and Beans quilt block design from our shop signs by Tweedle Dee Designs. We have a limited number remaining in unisex sizes Medium - XXL. Wear your CW shirt into the shop for 10% off your regular price purchases!

As you walk through our backdoor you'll be greeted by the friendliest bunch of farm friends you've ever seen. Sara Anderson pieced the adorable Fab Farm quilt by Elizabeth Hartman and Dorene Cole added ideal chicken wire quilting and, as you may have guessed, we sold out of kits within an afternoon. Don't fret! We have more on the way! Twelve to be exact -- and we're offering them to PREORDER! You can prepay for your kit online or in store and we will ship to you as soon as they're available (estimated delivery is mid December 2023) or you may select local pick up and we'll call you as soon as they arrive. We currently have patterns available for those wishing to choose their own fabrics (a GREAT quilt for scraps). Cows, horses, pigs, chickens, goats, lambs and even bees are all made using traditional piecing methods to complete this 75" x 77" quilt top.

Have you see it? We have it on the way! And it's another exciting quilt available for PREORDER -- Our Fair Home is the latest release from Anna Maria Horner. This 78" square stunner is made with some fussy cutting, traditional piecing and applique.
A note from the designer: "Our Fair Home celebrates the momentous move to our new home, which is actually a very old historic cottage in Franklin, TN. After nearly 20 years in our previous family home, there were many delicate emotions attached to the shift in the family environment, but it seems my eyes were opened wider to this new place. The collection is filled with representations of specific moments, as well as, some imaginings of the life and times this house certainly has seen since 1900- all with a friendly, showy, Southern twist. A beautiful mother robin was named "Aphrodite" when she nested and welcomed her hatchlings atop our porch column that rises over the foxgloves. My neighbor's abelia shrubs graciously spill over the fence line between us and attract a fleet of swallowtail butterflies in the "Neighborly" print. My dear friend gifted our new home with a stunning peony bush portrayed in "Housewarming." All these graceful bends in branches and blooms are supported by an exciting array of hand-drawn florals and geometrics that mix eras and styles. Come on in!"
This gorgeous kit includes 15 1/3 yards of scrumptious Free Spirit Fabrics designed by Anna Maria Horner as well as the pattern and templates required. Preorder your kit online and we will ship to you as soon as they're available (estimated delivery is late November 2023) or you may select local pick up and we'll call you as soon as they arrive.
---
Upcoming Sales & Events
Magic Word Monday
This Monday's Magic Word is "THANKYOU" Enter the magic word as a coupon code online 11/13/23 to receive 20% off SITE-WIDE! Local customers can repeat the Magic Word at the register on Magic Word Monday and show that you follow us on social media for 20% off one regular price item of your choice! Some exclusions may apply. May not be used toward BOMs, services, classes or retreats. Cannot be combined with other offers. We will not hold items or pre-cut yardage for this special offer.

Handwork Club
Every Tuesday, 10:00am - Noon
This delightful weekly club is for anyone who would like to work on a hand stitching project while learning new hand stitching skills. It's a great chance to finish our own projects and relax with a fun gathering of sewing friends. No fee to attend. Simply come and join us!

Wrong Price Wednesday!
Every Wednesday our pre-cut fat quarters are only $3.00! Regular Price $3.75.

Time Out at the Wagon (Open Sew)
Every Wednesday, 10:00am to 4:00pm
Put yourself in Time Out at the Wagon in our School House located directly behind the quilt shop! At times we all need time out from housework, phone calls, and everyday responsibilities. Bring your current sewing project to "Time Out at the Wagon" and do just that. Marsha is looking forward to being in Time Out and hopes lots of you will join her.

Thank you for supporting your local brick-and-mortar quilt shop!
We feel honored to be part of such a wonderful quilt-making community.

We hope you'll visit us again soon,
Jen and the Girls
at Corn Wagon Quilt Co.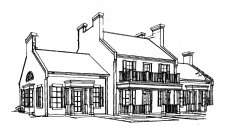 We would love to hear from you!
801-491-3551
cornwagonquilts.com