Skip Navigation
Website Accessibility
Get Your Secret Sewing Done at Sew-It-All Weekend - Santa's Workshop!




Learn Something New at Corn Wagon Too!
It's crunch time for finishing quilts for Christmas! Need some space to finish up those surprises without distractions, or sneaky peekers? Come to our "Santa's Workshop" this weekend where you can Sew-It-All! Checkout the details below for this fun retreat as well as two more holly jolly ways to sew for the holidays!



Be sure to visit our online class list and calendar often to see what's new. There you'll find project photos, instructor bios, supply lists and of course the chance to register conveniently on the web. You'll also find project samples on display now at the quilt shop! From beginner-friendly projects to intermediate and advanced clubs, there's always room for YOU to learn something new at Corn Wagon Too!
---
Tall Tales Block - Foundation Paper Piecing Class
This class is coming right up, but it's not too late to jump in!
Just a few seats left!
Thursday, November 16th, 10:00 a.m. - Noon at the Schoolhouse
The Tall Tales block is small (4" x 6.5") and so, so cute! These blocks are foundation paper pieced to make them super accurate and easy to put together. Angie's tips and tricks will make this foundation paper piecing a breeze -- before you know it, you'll have more books than you can read. Tall Tales Block pattern by Kate Basti is included in your class fee (only $25)! You will love collecting your own unique book covers to sew your own classic library collection.

In this class, Angie will demonstrate how to make a block as you sew yours, so you will have all the hands-on instruction you need. The blocks are easier the more you do them, so you should bring enough to sew a few blocks!
---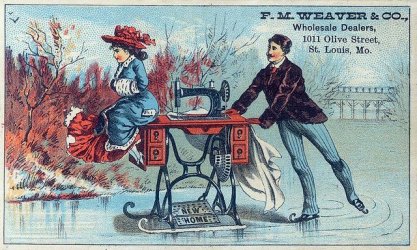 Sew-It-All Weekend - Santa's Workshop

We want all of our "Sew-It-All" friends to join us as we Sew-It-All Weekend! With the holidays fast approaching we want you to ♫ "Sew it all - Sew it all - Sew it all the way!" ♫ Think of this Sew-It-All event as a Santa's Workshop where you can bring all your last minute Christmas sewing and, well, SEW-IT-ALL! Your registration fee includes lunch both days so you can sew non-stop at our retreat center. You will also receive a Sew-It-All pass good for discounts at the shop during the event! Bring any sewing project that needs finishing and Chris will be there to lend advice and help you trouble shoot. With two whole days dedicated to finishing projects you really can be a Sew-It-All, even during the holidays!

Friday & Saturday, November 17th & 18th at Corn Wagon Too
---
Quilty Gifts: Clam Up Pouch & Bitsy Box Bag Class
Join Shelley Taylor for a fun welcome to the holiday season! You can make either one of these quilty gifts (or both!) for you, or a friend (or two or three). Bring a favorite holiday treat, come visit, and have a fun sewing day before the craziness of the season sets in! Clam Up Pouch pattern by Annie and Bitsy Box pattern by Bodobo Bags available now online or in-store.
Thursday, November 30th, 11:00 a.m. - 3:00 p.m.
at the Schoolhouse

---
General Class Information
Classes at the Corn Wagon Quilt Co. are held in-person at our new, state-of-the-art Schoolhouse at Corn Wagon Too, located directly behind the Quilt Shop. You'll love sewing in this beautiful space! All class supplies are 15% off to those registered and you'll receive 15% off regular price items purchased on the day of your class at Corn Wagon Quilt Co.
Please, click the image below for our complete class policies.
All class fees are due upon registration.
Class fees reserve your seat and compensate instructors for their time and expertise.
For this reason, class fees are not refundable for any reason.
Thank you for supporting your local brick-and-mortar quilt shop.
We hope to sew with you again soon!

Corn Wagon Quilt Co.
303 East 400 South
Springville, Utah 84663

801-491-3551
www.cornwagonquilts.com